During your stay at Fletland, here are just a few ideas from us:
The sound of running waters provides an air of peaceful calm.  Fletland enjoys an enviable position, with each property having its own private patio overlooking the river and the grazing horses (and llamas!) in the fields. Set within the 3 acres of mainly lawned grounds, there is every opportunity to sit back and relax. Outdoor facilities include barbecues, tables and chairs for those lazy summer days.
Settle down in a comfortable chair, or curl up with a good read; all of the properties have books that you can borrow – if you don't finish a book, feel free to swap with one of your books, and complete your reading at home.
At the end of the day, one of the highlights has be to the big Lincolnshire sunsets – with the prairie sky ablaze with colour.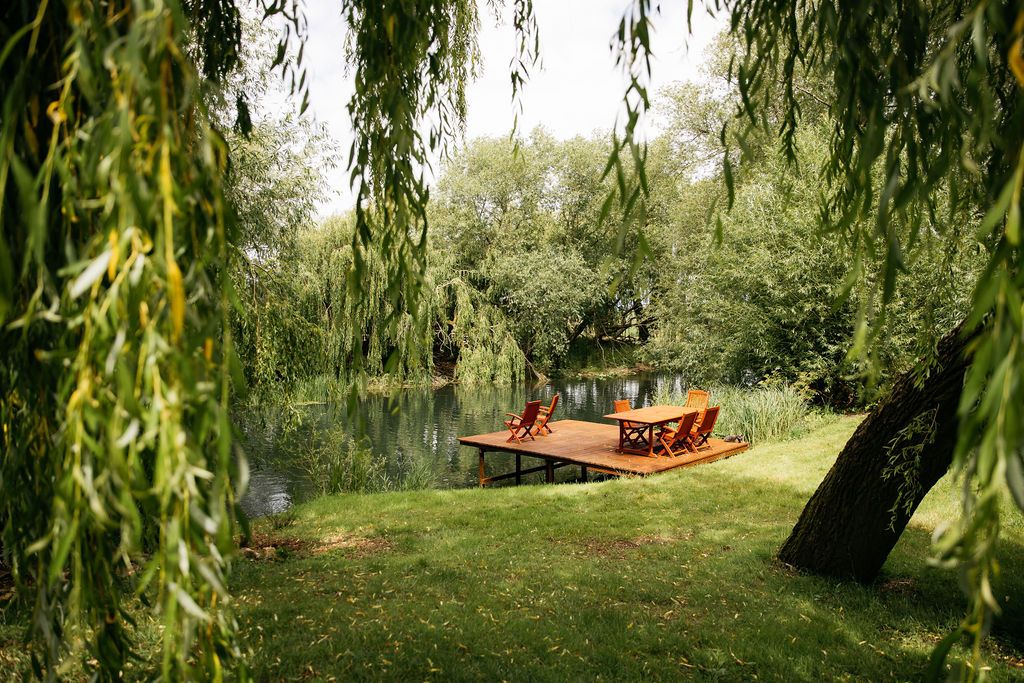 Fletland encompasses large areas of fields and woodland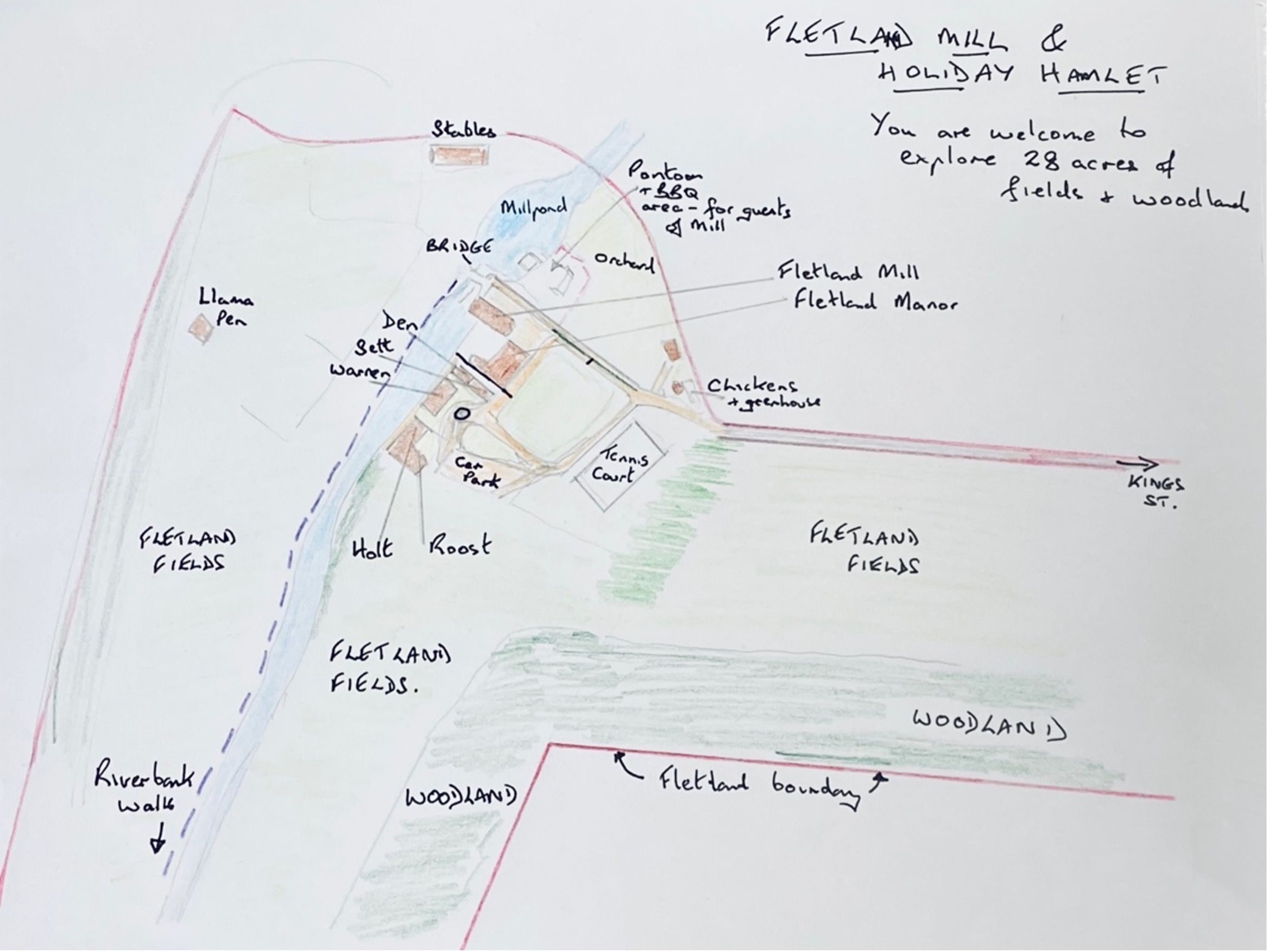 Discover the wildlife that Fletland is home to. There are more rabbits than we can count, and we've seen deer (in the roses!), stoats, foxes, hares, badgers and otters. The red kite are a magnificent sight – as are the sparrow hawks, buzzards, and kestrels.
Our court is available (by arrangement), and if you have forgotten your racquets, we do have some available to borrow (although these are of rather mixed quality!). All we ask is that non-marking trainers are worn. Children to be supervised at all times.
If you are interested in improving your skills, a local tennis coach can provide 1:1 or group coaching. To ensure his availability, let us know ahead of your stay if this is of interest.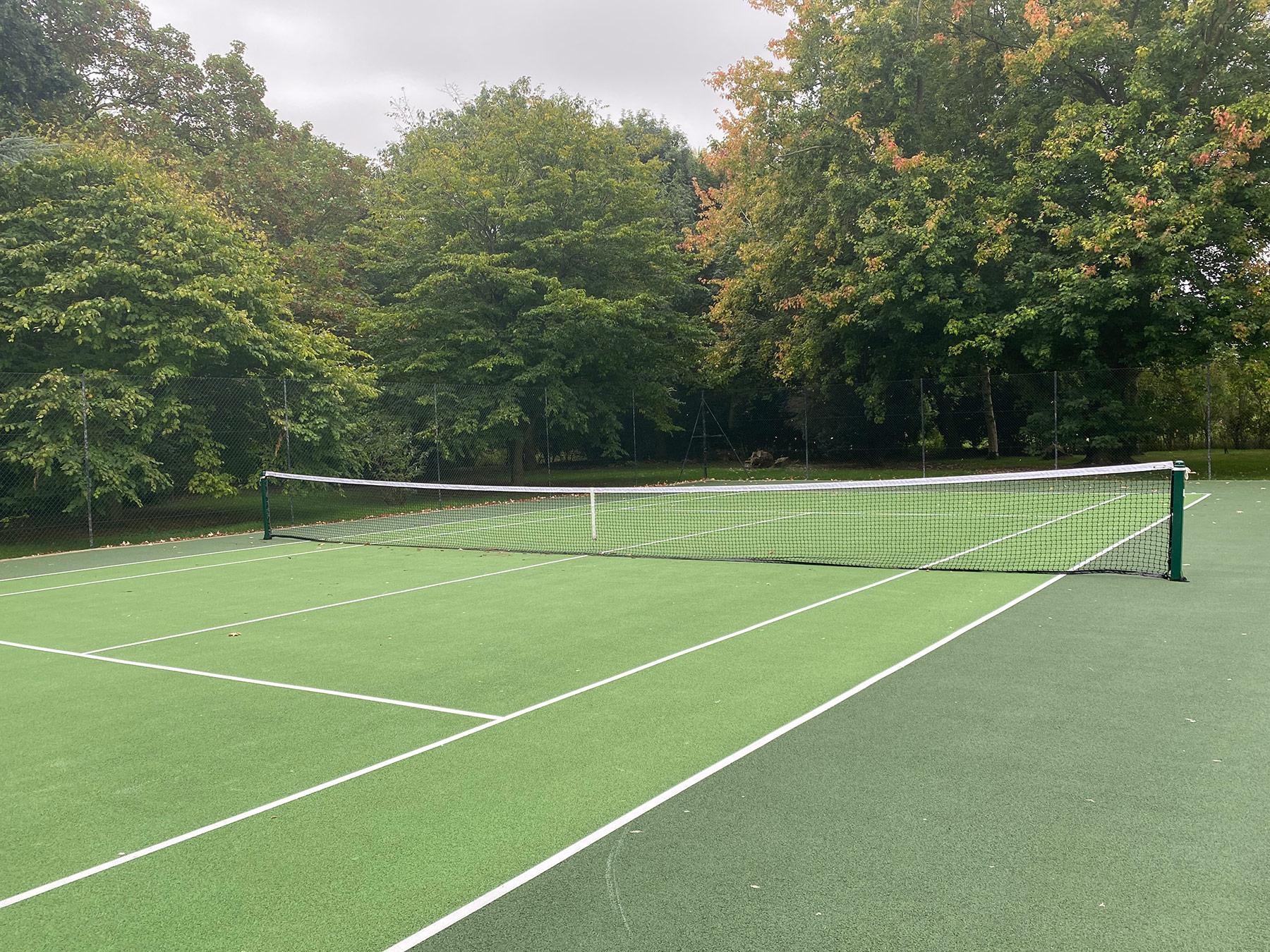 Fletland encompasses both riverbanks, and the millpond and 600m of river frontage provide several secluded spots for on-site catch and return fishing.  As long as you have your licence, and we are within the coarse fishing season – then you are 'good to go".
There are large pike in the millpond and chub in the river upstream of the weir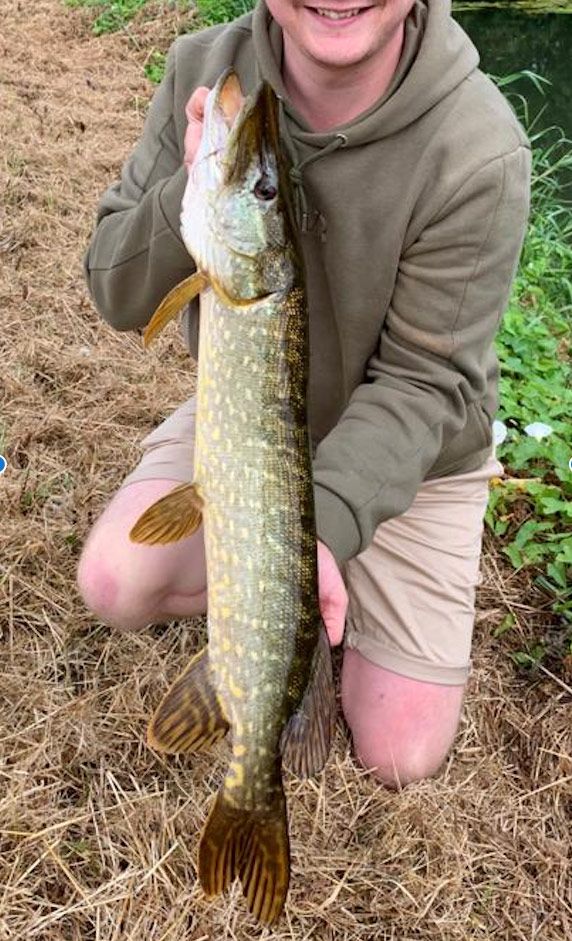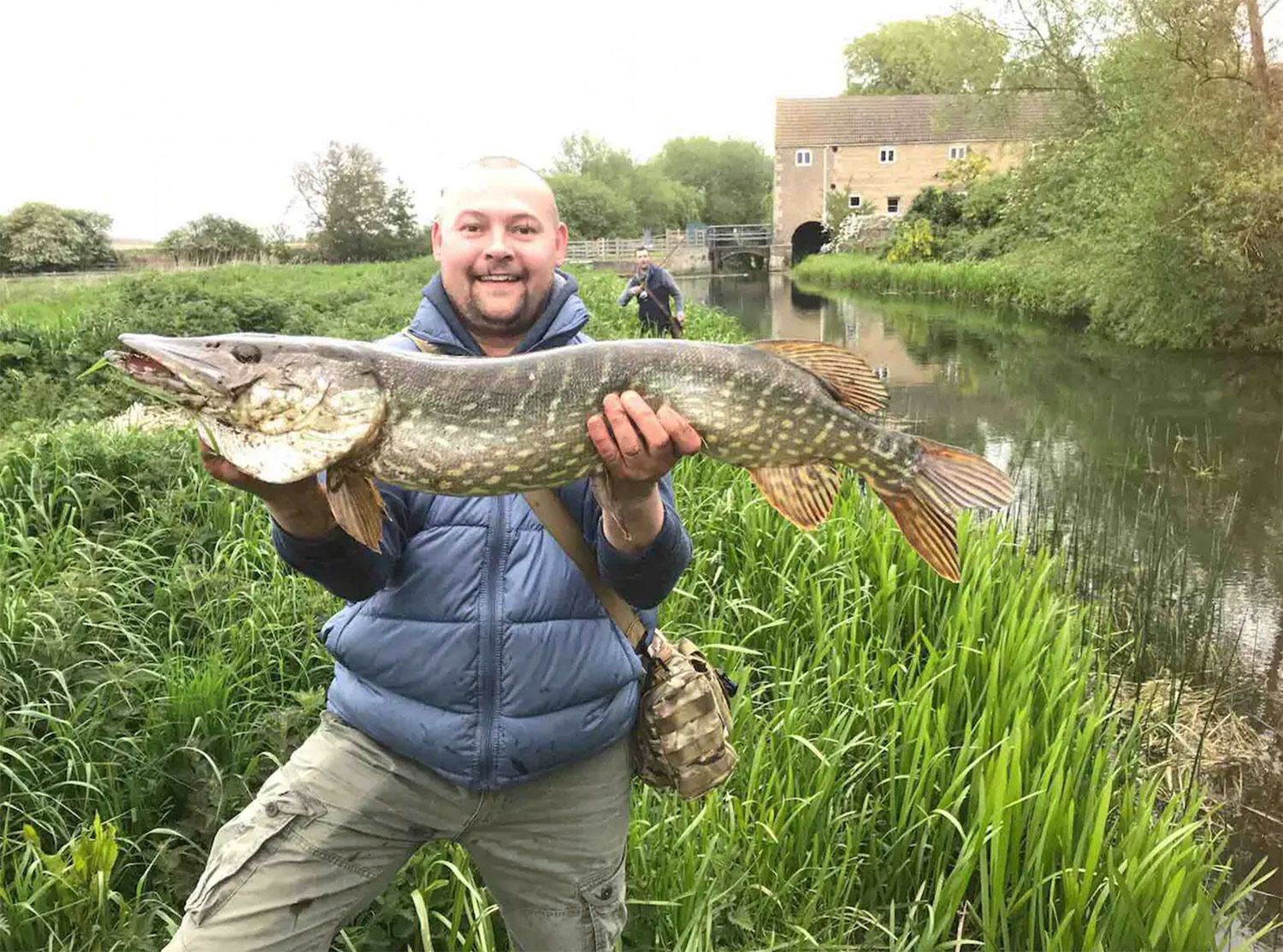 For a short stroll, the river bank across the bridge is for your exclusive use – the only people you may see will be myself or Melanie walking the dogs or seeing to the llamas/horses.
Our horses are Tara, the grey Mare and Sovereign, the Palamino Shetland. Please do not feed them as they have a strict diet but they are friendly and love to see people.
They are safe to stroke. Please do not allow your dogs to roam into the horses fields, as although friendly, Tara will kick out at a dog in her field if she feels threatened. We also have Llamas brothers – Youri is the brown boy and Shinji the golden boy. Both are very timid, safe to stroke (if you can); both are on a strict diet so no treats please.
You can also explore the fields and woodland on our side of the river – to the south of the Roost.